Coming Soon –

King Arthur's Legacy: Book I in the Children of Arthur Series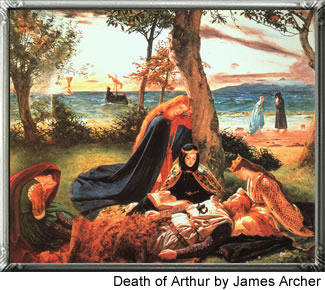 He felt suddenly as if a siren's song were calling to him from across the sea, from an enchanted land, an island kingdom named England. He had always pictured England as a magical fairy tale realm, ever since his childhood when he had first read the legends of King Arthur and the Knights of the Round Table.
Magic existed in the thought of England's green hills, in the names of Windsor Castle, Stonehenge, and the Tower of London. It was one of the few lands still ruled by a monarch, perhaps a land where fairy tales might still come true. Maybe even a place where he might at last find a father.
All his life, Adam Morgan has sought his true identity and the father he never knew. When multiple coincidences lead him to England, he will not only find his father, but mutual love with a woman he can never have, and a family legacy he never imagined possible. Among England's green hills and crumbling castles, Adam's intuition awakens, and when a mysterious stranger appears with a tale of Britain's past, Adam discovers forces are at work to bring about the return of a king.
"So much is asked of saviors that we can forget the beating heart behind the legends. Tyler Tichelaar understands the contradiction between our expectation of heroes and their lonely destiny. In exploring the Arthurian legend, he shows himself once more the master of the complexities of the human heart."
— Diana M. Deluca, Ph.D., author of Extraordinary Things
The Gothic Wanderer: From Transgression to Redemption - Pre-Order Now!
What do Gothic Wanderers have to do with King Arthur? The themes are not as different as you might at first think.
The Gothic Wanderer explores many Gothic wanderer figures, including the legendary Wandering Jew (read about the Wandering Jew legend at Tyler's blog) and characters seeking immortality - not unlike the unusual life extensions of Merlin and Morgan le Fay (who shows up in the Charlemagne legends, three centuries after Arthur's time period), or King Arthur going to live at Avalon for centuries, or even the Fisher King who waits for generations for his wound to be healed, and Wagner introduced a female Wandering Jew into his opera Parsifal.
There is much about The Gothic Wanderer to interest an Arthurian enthusiast. Best of all, Tyler's upcoming Arthurian novel series will tie together the themes and motifs of the Gothic and traditional Arthuriana in new and exciting ways.
Buy The Gothic Wander
$44.95 Hardcover, $27.95 Paperback, eBook $9.95